We just got back from a quick 3 day break in Cebu, Philippines. Unusually for us we stayed in a resort as we were there for such a short time. We did manage to leave the resort on a couple of boat trips, but I think to get the best of the sea you would need to go further than an hour from the airport. Still we did a bit of sea swimming and almost got to snorkel, but the mouthpiece was too big for T so we aborted. We did see a couple of starfish which was fun.
Tali spent most of her time in the pool underwater being a mermaid so on our last day Andrew arranged for us to go out to a different nearby resort where he had booked Tali in for a one hour mermaid swimming lesson. Needless to say she was thrilled. The Plantation resort is huge with several salt and freshwater pools. The mermaid instructor was sweet and encouraging with Tali. She was fitted with a 'tail' and shown how to swim mermaid style.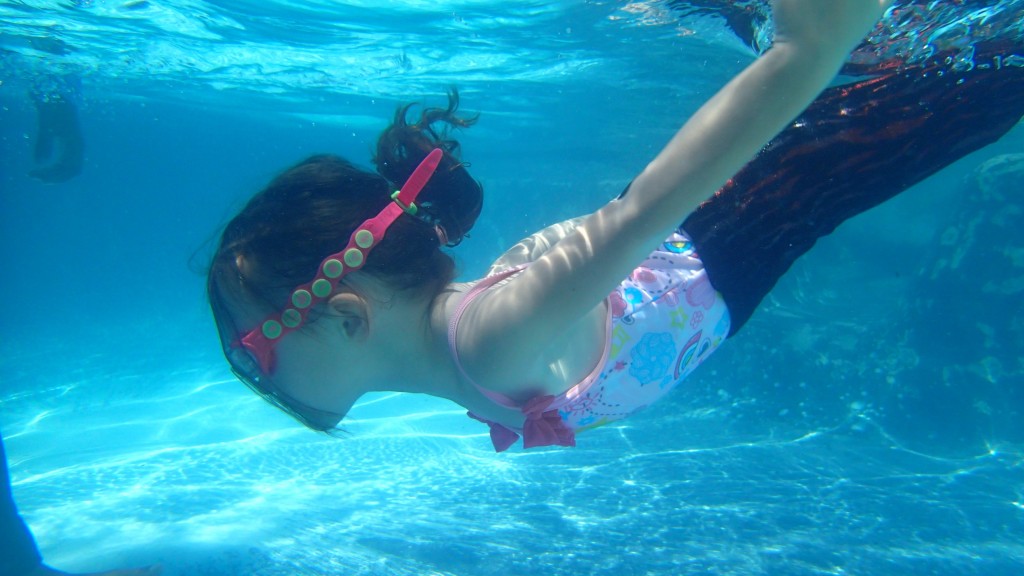 After the mermaid swim and a spot of lunch we explored the resort. One of the pools had kayaks and stand-up paddleboards including kids kayaks so Tali had a go at that too!
If you are after a short break with the family I'd recommend The Plantation Resort.
Details for the mermaid swimming lesson can be found here.
We stayed at the Costabella which is a nice small resort with a couple of pools, a small beach, two restaurants and the hugest bed we have ever slept in! It was essentially two doubles pushed together so about 8 foot across. That meant that Tali could go horizontal and I wasn't kicked! yay!